3 MOUTHWATERING CHOICES OF PRECOOKED PERFECTION
Skip the drive-thru! With Quick 'N Eat, perfectly cooked patties are easier than ever. No more waiting in line for a greasy, fast food burger. We use natural, USDA beef that's flame-grilled and ready within minutes. Simply heat 'em, eat 'em and enjoy!
BOXES OF
BEAUTIFUL
BEEFINESS
Need more beef in your life?
Pick up these 12-count boxes
of flame grilled beef patties.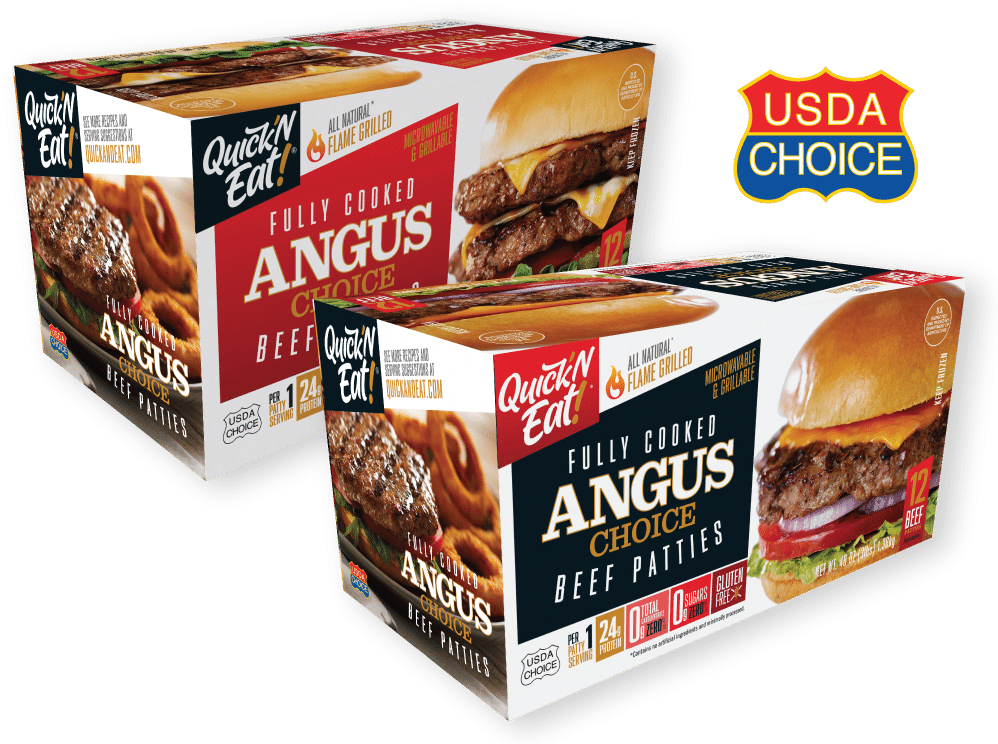 SIMPLY BETTER PATTIES
The other guys can't compete with how we're serving up our beef!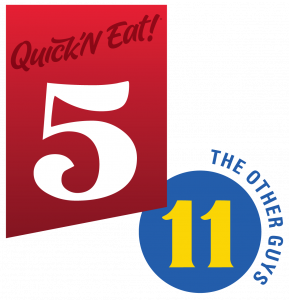 INGREDIENTS
The best flavors come from simple recipes. That's why our angus beef patties contain only 5 friendly ingredients.*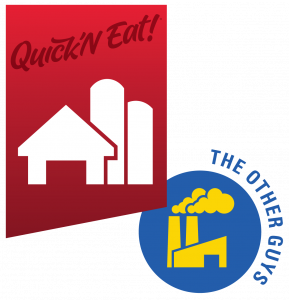 PROCESSING
Simply delicious patties are what we do best. Our products are minimally processed with just a dash of goodness you can find in your pantry.*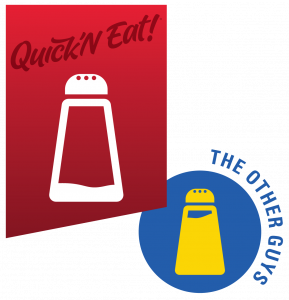 SODIUM
Unlike other burger brands, we add just a pinch of salt to each patty for more taste with less sodium.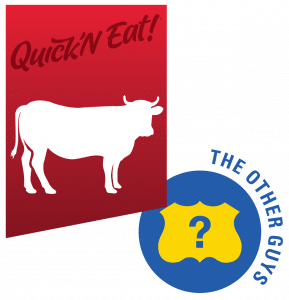 GRADING
97% of folks like you told us they think angus is the better beef, and we agree!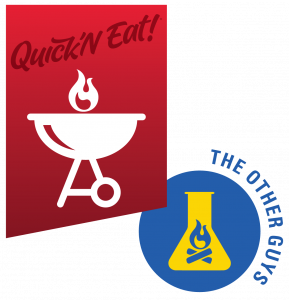 GRILL FLAVOR
Backyard BBQ meets everyday convenience. We've been grilling our patties over an open flame for more than 30 years!
*excludes bacon cheese patty
FLAME-GRILLED FOODSERVICE
Fully-cooked beef patties aren't just a favorite at home, they're also a big hit in food trucks, restaurants, and ballparks across the USA. Contact your local supplier to beef up your menu today!  
HEATING INSTRUCTIONS FULLY COOKED • HEAT FROM FROZEN
MICROWAVE OVEN
Microwave frozen patties on high approximately 2 minutes or until warmed throughout. Turn once during heating. CAUTION: Microwaves vary.
OVEN
Heat in an oven at 375°F for 10-12 minutes, or until warmed throughout.

GRILL
Grill frozen patties on gas or charcoal grill on medium heat 5 minutes per side, or until warmed throughout.
SKILLET
Place frozen patties in a preheated skillet with 1/4 cup water (optional). Heat over medium heat approx. 5 minutes each side, or until warmed throughout.