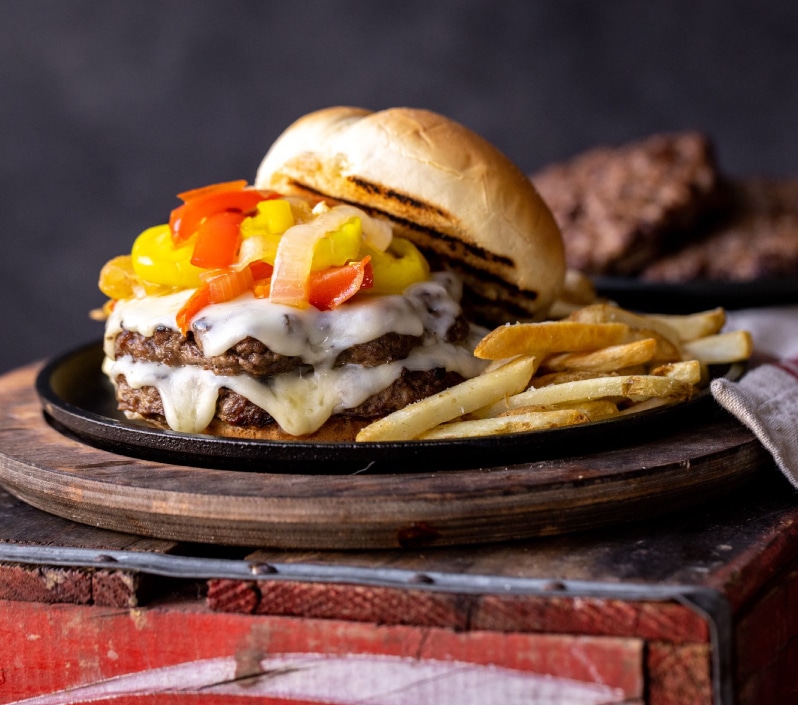 Philly Burger
Serving Size: 4
Prep Time: 10 minutes 
Cook Time: 15 minutes
8 Quick n' Eat Beef Patties, cooked according to package directions
8 slices provolone cheese
4 crusty burger buns, toasted
2 tablespoons canola or vegetable oil
2 yellow onions, sliced
2 red bell peppers, sliced
Kosher salt
1 jar of hot sliced cherry peppers
Heat oil in a medium skillet over medium heat. Add onions and peppers, season with Kosher salt, and cook, stirring occasionally, until softened and slightly caramelized.
Meanwhile, during the last minute of heating the burgers, add provolone and allow to fully melt.
Top each bun with two beef patties, sauteed onions and peppers, and hot sliced cherry peppers.