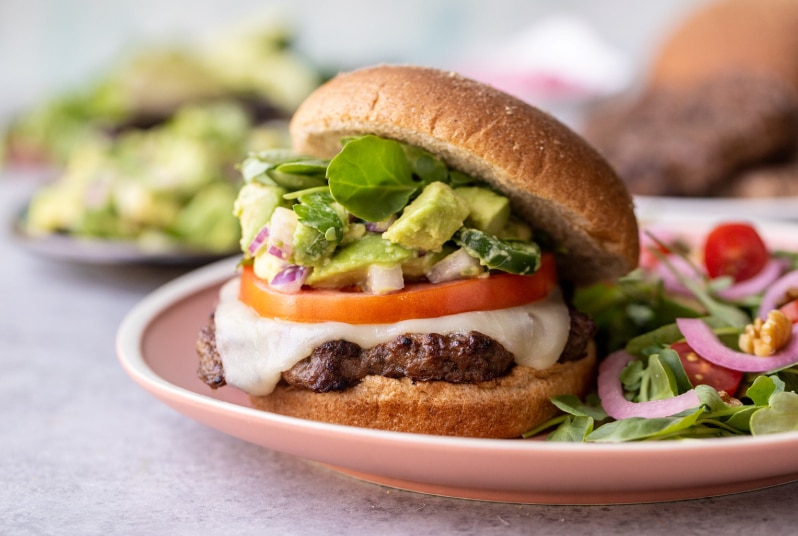 LA Burger
Serving Size: 4
Prep Time: 15 minutes 
Cook Time: 10 minutes
4 Quick n' Eat Beef Patties, cooked according to package directions
4 slices Monterey Jack cheese
4 whole wheat burger buns
2 avocados, chopped
1/2 small red onion, finely chopped
1 jalapeno, thinly sliced
1 lime, juiced
2 tablespoons finely chopped cilantro
Kosher salt
1 heirloom tomato, sliced
Watercress or Arugula
Heat burgers according to package directions. During the last minute, add cheese and allow to fully melt.
Meanwhile, gently combine avocado, red onion, jalapeno, lime, and cilantro in a small mixing bowl. Season with Kosher salt.
Top each bun with a burger patty, generous spoonful of the avocado relish, slice of tomato, and watercress.