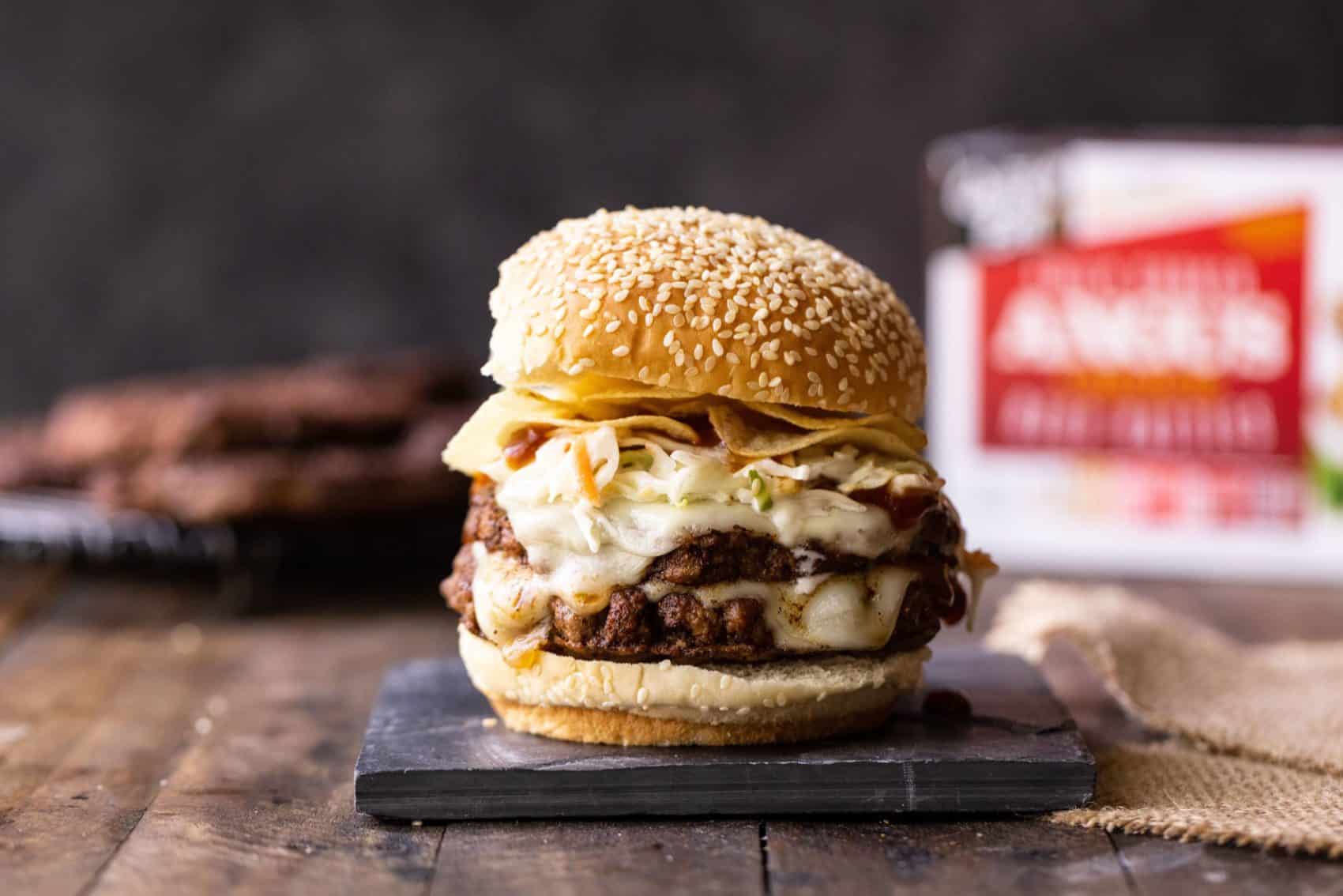 DALLAS BURGER
Serving Size: 4 
Prep Time: 10 minutes 
Cook Time: 10 minutes
4 Quick n' Eat Beef Patties
spice rub (recipe below)
4 slices monterey jack or pepperjack cheese
4 burger buns
coleslaw (recipe below)
barbecue sauce
potato chips
Spice Rub
1/2 tbl ancho chile powder
1 tsp paprika
½ tsp oregano
½ tsp ground coriander
½ tsp dry mustard
½ tsp cumin
½ tsp Kosher salt
½ tsp black pepper
Cole Slaw
2 cups pre-made coleslaw mix
¼ cup mayonnaise
1 tbl apple cider vinegar
1 tsp sugar
½ tsp onion powder
½ tsp celery salt
Kosher salt
Heat grill to medium-high heat. Coat one side of each patty with some of the spice rub, gently pressing spice rub to burger to help it adhere.  Grill burgers a few minutes per side, until heated through.  During the last minutes of cooking, place a slice of cheese and fully melt.
Assemble burgers on buns with coleslaw, barbecue sauce, and a generous handful of potato chips.
Spice Rub
Combine all ingredients in a small bowl.