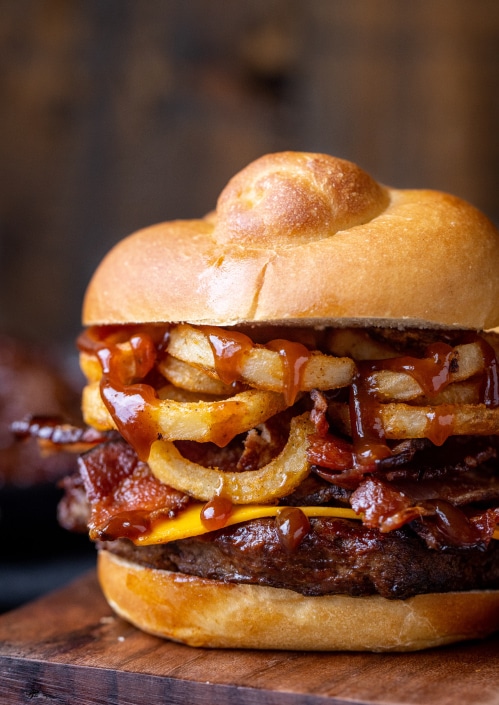 Air Fryer BBQ Bacon Cheeseburgers
Serving Size: 4 
Prep Time: 10 minutes 
Cook Time: 20 minutes
1 package bacon
4 Quick N' Eat Beef Patties
1/2 cup BBQ sauce
4 slices cheddar cheese
1 package frozen curly french fries, cooked according to package directions
4 burger buns
Preheat your air fryer to 350°F. Slide out air fryer basket and place bacon slices in a single layer. Depending on size of air fryer, you may need to cook the bacon in batches. Cook the bacon for 10-15 minutes, until it reaches your desired crispness. Check the bacon's progress occasionally so it doesn't burn. Wipe grease out of air fryer.
Meanwhile, brush burgers generously with BBQ sauce. Add to air fryer basket and cook for 5 minutes. Add one slice of cheese to each patty and heat for 1 minute.
Top each burger with a couple slices of bacon, a pile of fries, and a drizzle of extra BBQ Sauce.